Visiting Playa del Carmen means basking in gorgeous weather, swimming in crystal clear waters, adventuring through the lush forests, and enjoying delicious food. Whether you're looking to kick back and relax on the beach or go on some serious adventures, you're in for a magical experience.
There's truly SO much to do and explore in this city, so you'll want to make sure your packing list covers all the bases.
Take a look at this roundup of the clothes you'll need for any activity for the Women's Travel Fest!
Charlie Textured Bralette Bikini Top | Dylan Textured Hipster Bottom
What to Pack for the Beach
The Yucatan is home to some of the most stunning beaches, and Playa del Carmen is the perfect base for going out and exploring some of them!
While Cancun is quite touristy, the beaches are incomparably stunning! Tulum has become quite the trendy hotspot, with slightly less populated beaches and a fun, boho atmosphere. Playa del Carmen has more of a metropolitan vibe, but its beaches are no less gorgeous!
When it comes to the beaches in and around PDC, you'll see everything when it comes to swimwear, from one-pieces to Brazilian-inspiring bikinis. It's definitely the place to whip out your fun and sexy swimsuits! Because you'll likely be doing a lot of swimming, bring at least two bathing suits so that you can wear one while letting the other one dry.
Bring a cute coverup, too, that you can wear for strolls along the beach or when heading into town to grab some lunch.
Don't forget flip-flops and your sun-safe essentials, like a stylish hat, polarized sunglasses, and strong sunscreen! 
You may also want to bring along a beach bag that you can load everything into. And if you don't plan on lounging at a beach club or at a resort, bring your own quick-drying beach towel!
This guide will show you all the ways to safely and easily get from the airport to Playa del Carmen!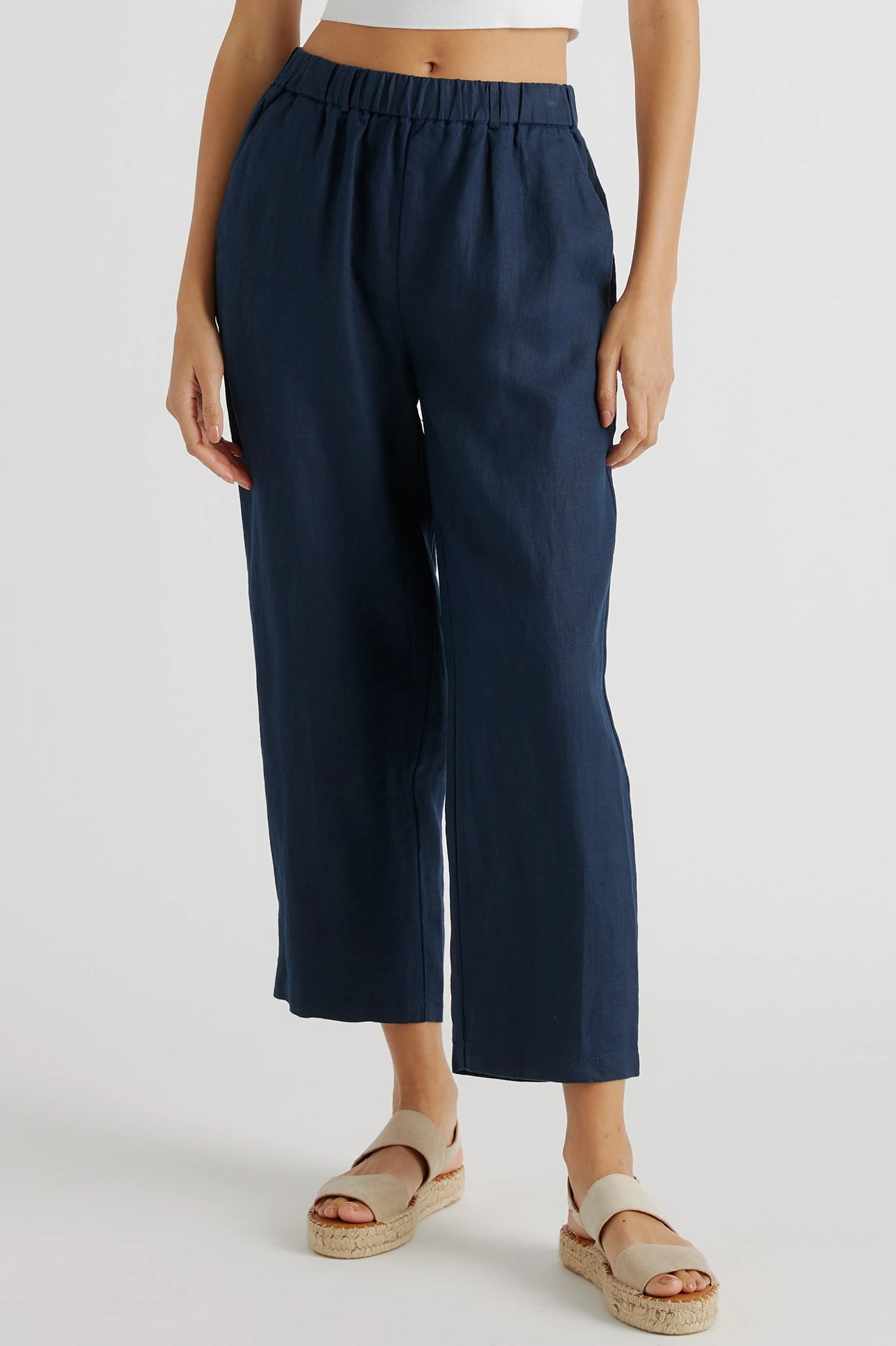 Quince European Linen Pants | Sizes XS-XL
What to Pack for Sightseeing and Visiting Ruins
When you're taking a break from all the swimming and adventuring, the sightseeing in Playa del Carmen will wow you!
One of the main attractions that also just so happens to be one of the seven wonders of the world is the Mayan ruins at Chichen Itza. Tulum also has some amazing ruins that you can visit. You can also spend time strolling through town and popping into the fun boutique shops and market stalls where you can pick up souvenirs.
Wherever you decide to explore, comfortable shoes are a must. Supportive sandals are perfect if you want your feet to breathe, and sneakers are great if you want extra protection when exploring the ruins.
In terms of clothing, go for pieces that are lightweight and breathable, made from fabrics like cotton, linen, or rayon. Breezy summer tops, shorts, and airy pants are perfect. A cute sundress would be a great addition to your packing list, too!
And don't forget that you'll be out under the sun for long periods of time, so be sure you have a hat and sunglasses. If you're traveling in the summer months, be prepared for serious heat all day long. If you're traveling in the winter months, you may want to bring along a light jacket for early mornings and evenings.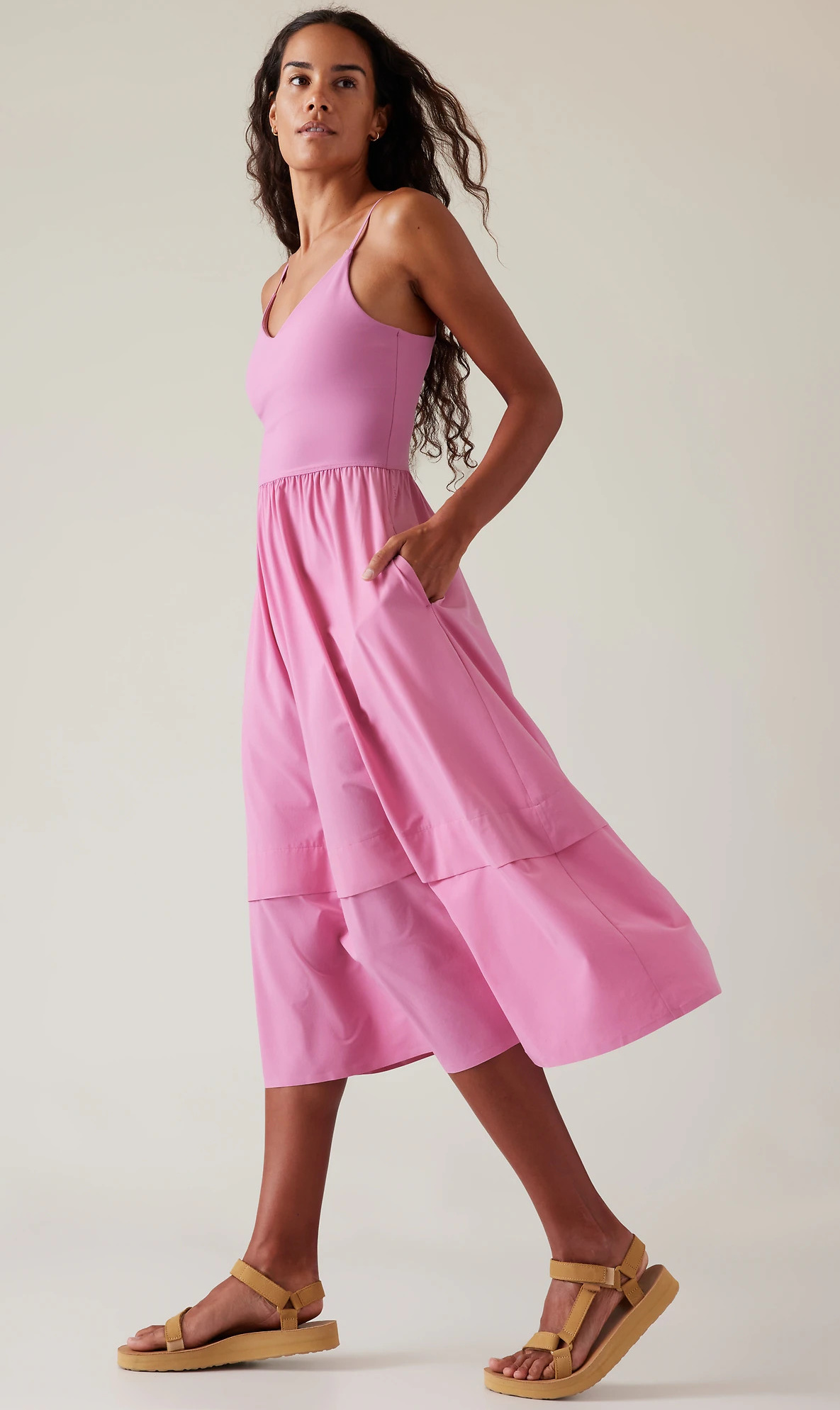 Athleta Elation V-Neck Hybrid Dress | Sizes XXS-3X
What to Pack for Nightlife
There's always a party going on in Playa! Whether your travels involve a special occasion or you want to explore the local nightlife, this city will without a doubt show you a good time. From clubs to rooftop bars to live music venues, there's something for everyone!
Many bars and restaurants are quite casual, so you'll be set with a dress, jumpsuit, or your favorite shorts and a fun top. Finish off the look with some strappy sandals!
If you want to get glammed up and head to a snazzy restaurant or club, definitely go for it! Pack a fun dress, comfy wedges, and some simple jewelry or scarves to accessorize!
A light sweater or even a stylish beach coverup may come in handy for the evenings, especially if you'll be jamming to music outside or gazing out at the ocean from a rooftop bar!
These are the best tour companies for women, led by women!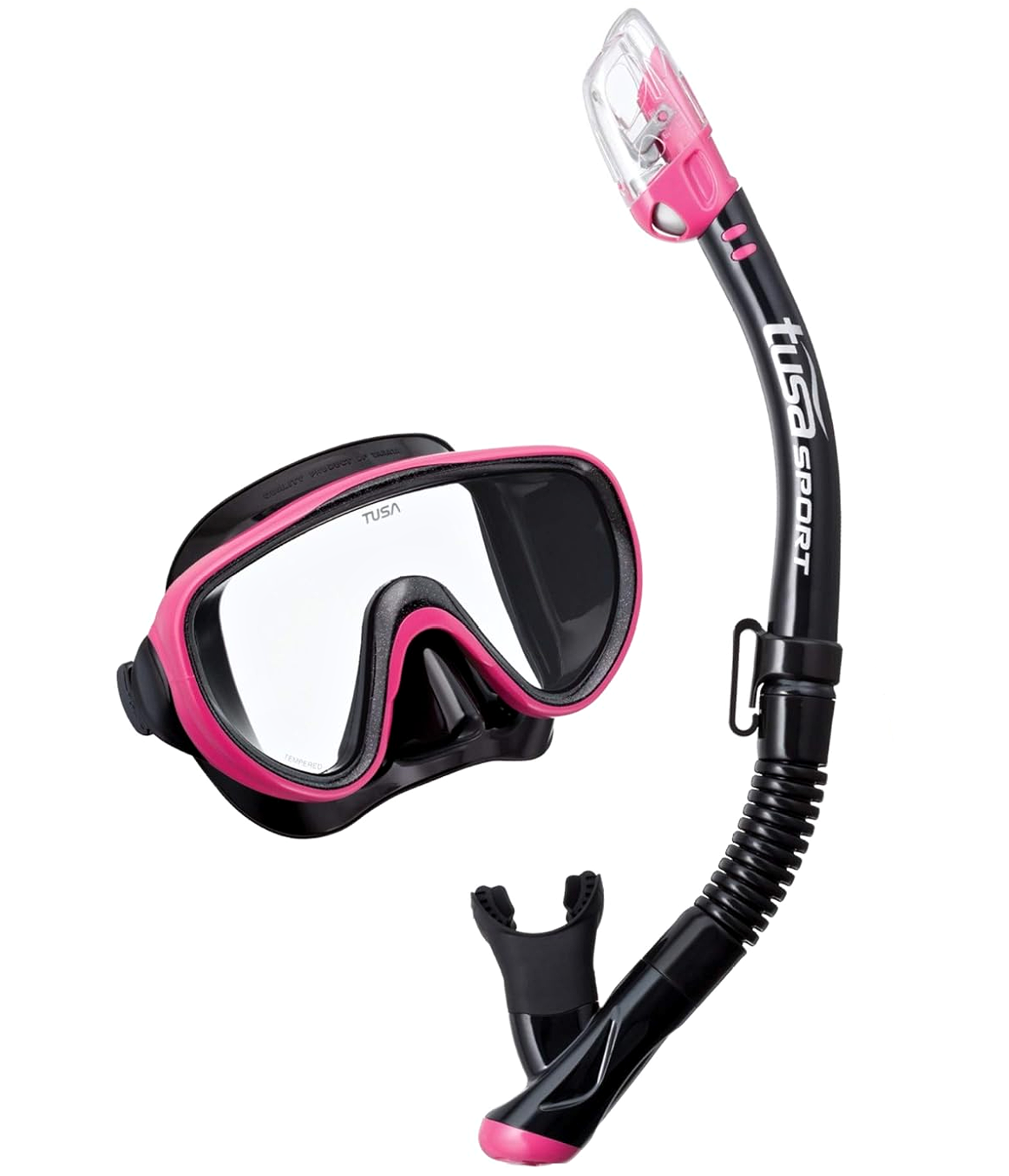 Shop TUSA Sport Snorkel Combo: Amazon | Walmart
What to Pack for Water Activities
Playa del Carmen is a major scuba diving destination, accommodating diving enthusiasts year-round! It's also the perfect place to try your hand at any number of other fun water activities, including snorkeling, paddling boarding, surfing jet skiing, and even windsurfing!
So for all the ocean lovers out there, you'll need to pack a bit of gear.
Of course, you'll need a bathing suit, but for water sports, make sure it's on the functional side (meaning it's supportive, fits comfortably, and won't budge or move around). Go for a simple one-piece or a two-piece with a supportive bust and sturdy straps.
A rashguard might come in handy if you'll be in the water for long periods of time but don't need a full wetsuit.
While you can rent any diving and snorkeling gear in Playa, a lot of travelers prefer to pack their own dive masks or snorkel masks, wetsuits, and fins, both for convenience and hygienic reasons.
Don't forget sunglasses and strong, reef-safe sunblock! And if your adventure entails a boat, consider packing a motion sickness wristband just in case the waters get choppy.
We've got you covered with a list of the best hotels in Playa del Carmen!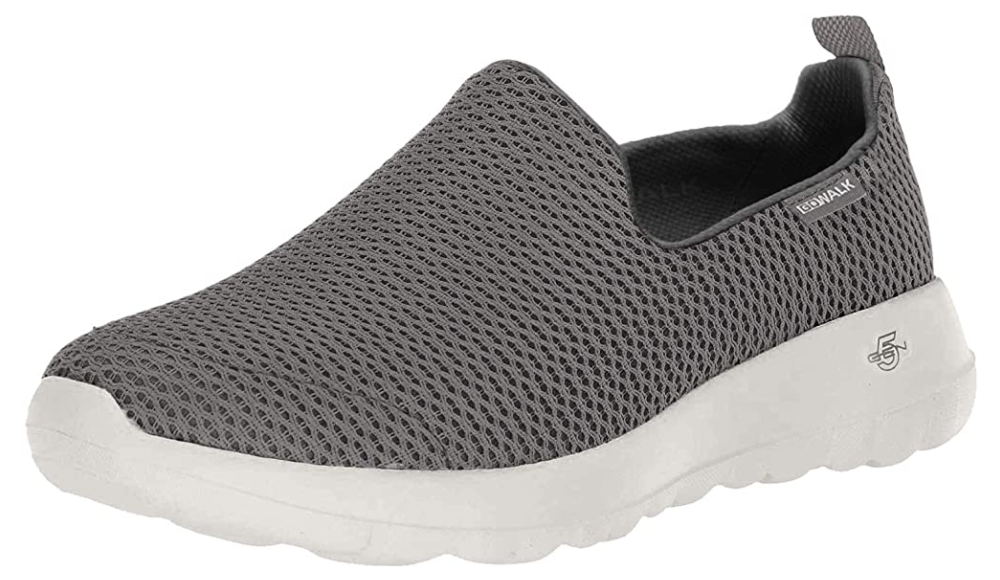 What to Pack for Excursions
If you're planning on riding ATVs, zip-lining through the jungle, speed boating, or river rafting, you'll want high-performance clothing that'll keep you nice and cool yet protected from the elements.
Sneakers (or close-toed sandals) are a must! For tops, think basic tanks and tees, and for pants, think linen or denim shorts or lightweight, flowy pants. Ideally, your clothing should be quick-drying and made of natural, breathable fabrics or technical fabrics that wick away sweat and feel great in the heat.
Tip: Wear your swimsuit underneath, as you can always count on the opportunity to hop into a cenote!
Be sure to bring a hat that'll stay secure and is packable so that it can be thrown into your bag if you don't want to wear it (or if you're replacing it with a helmet)! Bring a day bag that's secure, will fit snacks, water, sunscreen, and other essentials, and bonus points if it's waterproof!
Want to know more about Women's Travel Fest? Read About Us here. Or buy tickets for the next transformative event, being held in Playa del Carmen, Mexico, from February 16-19, 2024!